NEFI Holiday Dinner & Board Meeting
Dec 05th 4:00 pm - 9:00 pm

get directions
Glastonbury Boathouse

252 Welles St, Glastonbury, CT 06033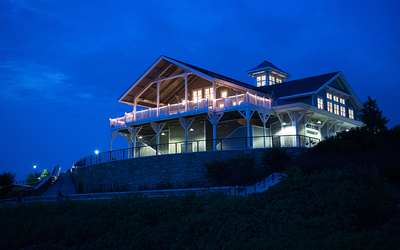 www.glastonburyboathouse.com

We are delighted to extend our warmest invitation to you for the NEFI Holiday Dinner and Board Meeting, taking place on December 5th at 4:00 PM at the picturesque Glastonbury Boathouse in Glastonbury, CT. This gathering promises to be an evening of celebration and camaraderie. The NEFI Holiday Dinner and Board Meeting is expected to go from 4:00 PM to 9:00 PM.

This Board Meeting holds special significance as it marks the unveiling of the NEFI Strategic Plan, a roadmap that will shape our future endeavors. We encourage all NEFI members to join us in celebrating the season during our Holiday Dinner. In the spirit of giving, NEFI will be hosting a charitable fundraiser during the event (details will be out soon).

The cost to attend the dinner/meeting is $75 per person. If you need to register multiple attendees please reach out to me with their names and I will get them registered. For individual registration please use the link below.

CLICK HERE TO REGISTER

Sponsorship Opportunities:

We are pleased to offer sponsorship opportunities for this event. For a sponsorship fee of $1,500, you will receive:
Prominent recognition before, during, and after the event.
Signage at the event acknowledging your generous support.
Two tickets to the Holiday Dinner Party.
Your sponsorship not only ensures the success of this event but also contributes to the continued growth and impact of NEFI.
If you are interested in a sponsorship please email or call Jessica Levaggi with your commitment.

We look forward to celebrating the holiday season, sharing our strategic vision, and spreading joy near and far. Your presence and support mean the world to us.

If you have any questions or require further information, please do not hesitate to reach out to Jessica Levagg NEFI Events Coordinator.

Jessica Levaggi (she/her) - Events Coordinator
CELL PHONE: 617-804-2222  
EMAIL: jessica@nefi.com

OFFICE PHONE: 617-924-1000
---