Control the Narrative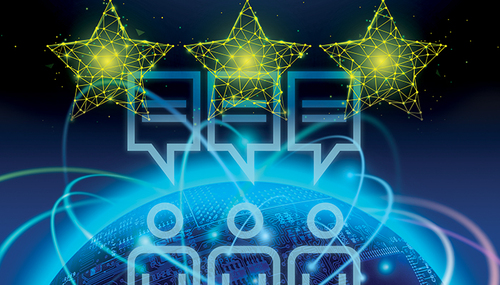 By Richard Rutigliano, PriMedia, Inc.
As I sit down to write this article, the Northeast is gearing up for what could be a very severe blizzard. HOS waivers have been issued. A declaration of emergency is in effect. Out my window, I can see our office-building manager salting the sidewalk. Preparations are underway. I am only able to take the time to write this article today, because my team has been working so hard to help our customers prepare for exactly this scenario. These preparations didn't begin today — they began last winter.
As ready as our industry is for Mother Nature, we can also readily imagine what the news reports will look like, which kinds of headlines and videos will garner the most clicks, and how Joe Customer might react to those stories. This is why experienced energy marketers know that solid customer communications and public relations in general are arguably every bit as important during this time of year as tire chains and fill pipe flags. They make our businesses run smoother and help prevent worst-case scenarios.
Generally speaking, newscasters will not do this job for you … unless you lead them in the right direction. For every human-interest piece we hear each year about a fuel dealer stepping up to help an elderly couple when they need it most, we see 100 stories of heartbreak, when in fact we know that the opposite ratio is a much better reflection of reality. So, how do we flip the script? How can we gain control of the narrative?
Industry associations are of course vital public relations partners (more on this later). No one in our industry and in their right mind would ever undercut or undersell the valuable work our trade groups do before, during and after extreme-weather events. That being said, it would be unfair and frankly unreasonable to expect our associations to help us manage individual customer interactions as they take place. Yet, this is where controlling the narrative truly begins and ends — with the customer experience.
You have prepared to go above and beyond the call of duty for your customers. You have already done so this season and continue to do so. Just as this publication tells the story of what's been going on in our industry in recent months, you can — and should — tell your customers and prospects your story. With the right team and resources in place, it's as easy as 1-2-3.
1. "Talk" to Your Sources
Once your delivery driver or service tech saves the day for your customer, you need a quick way to capture their immediate appreciation. Your phones are ringing way too frequently at this time to ask your CSRs to make outgoing calls to follow up with each satisfied customer right after they've been serviced. So, what's the solution?
A customer survey consisting of 5-10 basic questions, with one or two places for customers to tell you more in their own words. You can have them printed and give them to service techs to leave with the customer for later, but you will get an even faster response by posting the survey to a page on your website and automatically emailing a link to the customer immediately after the service call. The email and survey webpage could also direct customers to your preferred online review sites, but for complete control of the narrative, you might want to keep customer feedback private at this juncture.
Doing all this in-house would take some time. That's why you should work closely with a marketing and communications partner. The right company will have sample surveys that can be customized to your business and a web team to quickly produce the digital survey, customer emails, and software needed to automatically send the surveys out after a service call or delivery. They should also be ready to add all the rave responses you'll get to your website and social media feeds. This takes us to step 2.
2. Bring Your Story to Life
Obviously, a completed survey in and of itself is not a story. It starts to tell a story, and ideally it will provide the quotes a writer loves to see when working a story. But you're not going to just hand over survey results to a journalist and say, "See, we're doing a great job!"
When taking control of the narrative, it's important that your communications partner is as much a part of the energy industry as you are. When the people helping to tell your story truly understand the demands of winter on your company, they will be even more passionate when spreading the word about how you went above and beyond.
Expertly written press releases not only increase the odds your company will receive favorable coverage, but also provide excellent starting points for your marketing materials, including blog posts, newsletter articles and even TV or radio commercials. Our businesses remain referral-driven because no one sells our products and services better than our customers. Bringing the voice of the satisfied customer into your marketing materials makes for compelling content that truly connects with readers, website visitors, TV viewers and radio listeners.
Once your communications partner has turned your customer testimonial into a press release or article, you will want to review it (along with the employees who were involved in the call, if possible) to fill in any potential holes. This shouldn't take more than a pass or two. When the story is fleshed out, it is ready to come to life. All we need to do now is get that story in the right hands.
3. Give It an Audience
As I mentioned earlier, our state association partners are invaluable in so many ways, including public relations. Once you know you have a story that reflects well on your company — and thereby on the industry itself — it's now time to bring your association colleagues into the fold. The news media often call these leaders to comment on the daily "winter is cold, snowy and dangerous" stories. Why shouldn't your story be one of the shining lights your association chairman shares to prove how local companies go out of their way for their communities?
Any positive news coverage is essentially free advertising for your company. Unfortunately, news cycles are even shorter than attention spans these days. That doesn't mean the news item loses its value after it runs. It just means that your communications partners need to make sure the story has legs — not necessarily in that it inspires follow-up news coverage, but in that it can be retold directly to your audience. Like the initial story, a local news item on your company makes for ideal newsletter, web and social media content, and can also be included in TV and radio ads, e.g. "As seen in…"
However, even if your story never gets picked up by a news station or periodical — maybe the cycle already ran its course, maybe Washington hogged all the headlines this week — it still should have legs for your future customer communications and marketing materials. For example, if you ran the item as a newsletter article, turn it into a blog post or vice versa. Already did both? Consider a follow-up story of your own.
If the customer wrote such nice things about you once, odds are they would be willing to be interviewed by your communications partner in order to provide additional feedback, especially if you've previously helped out in some other way. This provides a potential avenue for cross-promoting different products and services, which could prove even more valuable to your bottom line than a news story that focused primarily on a single late-night fuel delivery or system repair.
The Bottom Line
You might have noticed by now that we've been looking at this three-step process as it involves one very satisfied customer. You and I both know you have many more customers and many more stories to tell. By repeating this process, you can increase your potential coverage, audience size and bottom line. Further, there is no reason why you should limit these efforts to periods of extreme weather conditions.
You go above and beyond for your customers all throughout the year and in a number of different ways. Let your marketing do the same for your company in 2019.
PriMedia has been providing fuel dealers and home service contractors with integrated marketing communications and innovative technology solutions since 1993. For help telling your company's story, give us a call at 1-800-796-3342 or contact us online at goprimedia.com.