Stand Out from the Crowd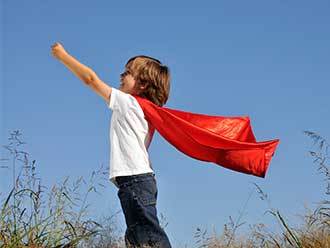 When dealing with a product like heating oil or propane, setting yourself apart can be difficult. Most people do not see much difference between the fuels delivered by one company over another. Of course, every company has its own personality, but are your customers aware of what makes your company unique?
We have asked energy retailers what "sets them apart" for more than 26 years, and, unfortunately, we have found that the "differences" are strikingly similar. How many of these would you use to describe your company?
Family owned company
One big family
Excellent Service
Great reputation
Celebrating 20 (or 30 or 80 or 100) years
Fair, honest prices
Turn Different into Distinctive
Don't' get us wrong, these are all very valid selling points. But to make your differences stand out, you need to become distinctive. That may mean promoting ONE of these differences over the others, to the point that customers who see your name relate it immediately to this idea. Think of "squeezably soft" toilet paper, flame-grilled hamburgers or a 15-minute insurance quote. If all your marketing and communications – ads, blogs, promotional materials – center on your family history, complete with pictures of the family then and now in work settings, as well as at holiday dinners and community events, then your "family-owned" becomes more than a tagline, it becomes your identity. 
The point of distinction can also be a color. Think of how important colors are to certain sports teams, schools, and even soda brands. How could a signature color make you stand out? Imagine being the "yellow" heating company radiating warmth and sunshine, or "the company with the sky blue trucks." It would make your company instantly recognizable.
Another point of distinction could be the tone of your communications – your company's voice. We have had many clients do well with ads that focused on fun rather than price, by playing with words and images. The offers were there, but the humor was the attention grabber. Others have used their grandchildren, pets, or a company mascot to set themselves apart.
A Good Reputation is STILL the Best Distinction
Study after study show that consumers rely on word of mouth more than any other factor when choosing a vendor. Today, those references are just as likely to come from Yelp or Google as from a next door neighbor. If your company's level of service is truly your point of distinction, you should see customer-to-customer referrals, 5 star ratings across online review sites, record levels of account retention and year-over-year growth. Are you sending post-service surveys to get feedback, and reminding customers to share their experience online? Companies with excellent reviews and ratings are immediately distinctive.
A decades-long reputation for excellent service is a great claim to make. Having the testimonials on your website and review sites proves it. But be sure to make sure the reviews and comments align with your image of your company. If there are complaints about service and personnel, you need to immediately review those situations. If necessary, provide training to ensure that your personnel can appropriately respond to the most irate customers. Your customer service needs to be at the forefront of any branding endeavor to align the customer experience with your brand promises.
Contact PriMedia when you're ready to update your brand, find your points of difference and distinction, and train your staff to ensure your service is as superior as your product.