Flaunt Your Flexibility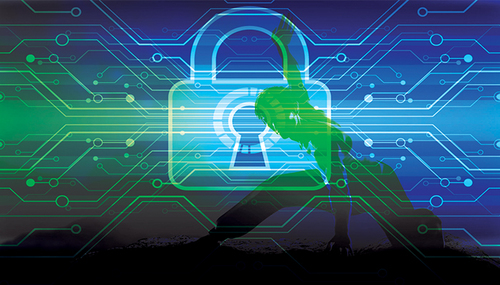 A new wave of budget plan and price protection enrollment is within reach
By Richard Rutigliano, PriMedia, Inc.
If you offer budget and price protection plans, expect customer interest in these programs to increase this spring. That's not speculation — it's history repeating itself.
Think back to the famous polar vortex of 2014. Recall how your will-call customers behaved in the months afterward. Remember how your accounts, both new and old, gravitated toward capped and fixed pricing plans?
Price spikes, supply issues, market volatility, extreme weather, changing consumer expectations … the same fundamentals that drove contract enrollment in the spring of 2014 and years prior all appear to be back in play, perhaps even more so than before. (And though I haven't read it yet, I expect this issue's hedging survey article will confirm as much.)
That means a number of promising business opportunities have come into view. As you might already know from past experience, budget and price protection plans can:
Strengthen your customer retention efforts by locking will-call customers, who are now shopping for reassurance and peace of mind, into at least a one-year contract;
Make your company more attractive to prospective customers, by highlighting your flexible pricing options, solid reputation, and easy online enrollment; and
Help ward off encroaching natural gas and electric heating providers, by bundling service plans while showcasing your fuel's price-competitiveness and reliability.
This spring provides an ideal opening to accomplish all three goals. The timing truly couldn't be better. However, competing energy providers see similar openings. Therefore, the companies with the most accessible, consumer friendly and smartly marketed pricing programs have the best shot to seize the day.
Here now: your chance to fit the bill.
Easy Access
Whether you decide to offer your customers three basic contracts — say, capped price, fixed price and pre-pay — or a number of variable, more intricate pricing options, the most important thing is to make your programs accessible. That is, easy to understand and even easier to find and enroll.
PricePoint, PriMedia's real-time price protection enrollment system, empowers your customers by providing accessibility across the board. A customized, online, mobile-friendly portal enables your customers to review each of your contract offerings, including their custom price points; then just click to enroll, and enter a secure digital signature to confirm. It's simple, streamlined and safe.
The system is equally accessible on the back-end, as it can be integrated with your existing company website and enterprise software. Again, a customized, online portal empowers your administrators to set contract parameters, gallon requirements, pricing, reports and more. Looking to make the most of your pricing options? Instead of setting company-wide prices, you can enter different amounts for different towns or ZIP codes, set automatic discount triggers, factor in administrative fees, and set customizable price ranges for special-case customers. With the right systems in place, you can even use your customer data to identify those special cases and program pricing accordingly.
Of course, all that occurs behind the scenes. All your customers see from PricePoint is a straightforward description of their chosen pricing program, a pre-populated contract, and a place to put their digital signature; simple, streamlined, safe.
"But I already have all this in place," you might say. "Doesn't that mean I'm good to go for price protection enrollment season?"
Well, yes and no. Assuming you've worked out your pricing points for next heating season with your buyers, suppliers, accountants, and administrators, you should be all squared away in terms of your back-office needs. However…
Like any other offering, budget and price protection plans need to be marketed effectively in order to achieve their goals.
This should be easier in 2018, because as I mentioned at the start of this article, with this year's sudden price spikes, nagging supply issues, and sudden weather shifts, your customers already have plenty of good reasons to consider budget plan and price protection enrollment. It's now a matter of reinforcing that reasoning and communicating your offers with fresh, compelling and relatable marketing materials.
Communication Is Key
Communications 101: If you want your customers to know about something, you tell them about it. If you want them to do something, you tell them about it repeatedly, starting long before you need it done.
The best time to start encouraging current and potential customers to sign up for a budget plan or price protection program is as soon as the previous heating season ends, i.e. now. Even if you don't already have all the plans' specifics worked out, that's OK. At this stage, it's more important to get the word out and let people know that enrollment season starts soon.
Many full-service fuel providers prioritize deliveries for automatic delivery customers enrolled in price protection or budget programs. That sales point will never be more valuable than it is right now, when program enrollment is opening yet weather-induced delays are still front-of-mind for will-call customers.
Communicating that point effectively will turn your will-call accounts to contract customers and help pick up some of your competitors' lost accounts as well. Because who doesn't want to be a priority, right?
The real question is, how do you get that point across without giving your will-call customers the impression that they weren't a priority to you before, and without rubbing too much salt in the wounds of your competitors' customers who might still be smarting from their bad experiences?
The simplest answer: work with marketing-communications professionals who know the ins and outs of the home comfort industry. You shouldn't have to explain to your marketing team how a cap or fixed price or pre-buy program works. If you do, that's a telltale sign they don't have much experience in this business, and worse, haven't put in the effort required to learn.
On the other hand, marketing pros who have sent their share of price-protection mailers and emails know how to put the intricacies of a cap-budget plan in laymen's terms. They can instead focus their time on developing fresh marketing concepts with compelling hooks that help drive program enrollment.
That's important, too, because it takes tact to up-sell will-call customers, whether they're a competitor's or yours. And make no mistake … compared to will-call accounts, budget and price protection programs are up-sales, because even if the customers save on gallon price, they're locked in with you, which means more returns and better business in the long run.
Mixed Marketing Arts
So what's the best marketing tool for driving budget plan and price protection enrollment in 2018? Website pop-ups? Direct mail letters? Newsletter articles? Email blasts? Blog posts? Social media? Pay-per-click ads?
How about all of the above, in that order!
A healthy "neo-traditional" mix of print and digital marketing materials will give your pricing programs an unbeatable combination of reach, speed, power and agility. Just as this past winter created a perfect opening for you to convert will-call deliveries to contracted gallons, mixed marketing progressively and increasingly widens that opening. Here's a five-step example of how such a campaign might unfold:
1. Website Pop-Ups: Once the budget plan or price protection enrollment period begins, or just before it, we post a pop-up message on your website's home page. This pop-up will include some quick, hard-hitting information about the general advantages of contract pricing, a link to the page on your site where customers can learn more, and a link directly to your portal where they can enroll.
2. Direct Mail: To ensure that your older customers who still prefer to do their business offline also get the message, we mail out letters informing those customers about this year's pricing programs. Typically, a number of different letters are created: letters for previous enrollees, reminding them about automatic renewal; letters to will-call customers, informing them about the advantages of pricing programs; and follow-ups. This year, for reasons already explained, I'd definitely add to the mix letters and/or postcards targeting non-customer households in your service area. A variable-print letter or postcard will allow you to customize pricing info by town, ZIP Code
or customer.
3. Newsletter Articles: Spring newsletters provide an ideal platform for espousing the benefits of your company's budget plan and price protection programs. We like to include charts comparing last year's market prices with capped and fixed rates, and make that data more relatable by peppering in anecdotes from satisfied contract customers. To that end, we can leverage positive feedback you received on review sites and social media, and reach out to your longtime customers who are eager to share their stories. A 15-minute interview should provide plenty of material for a solid newsletter article as well as the next step of your campaign.
4. Email Blasts & Blog Posts: Weekly or monthly email blasts can function similarly to the letters from step two, except these allow for much faster conversions as you can link customers directly to an online enrollment form. Plus, you can repurpose the customer interview from step three for a blog post and link to it from the email, or if it's a shorter post, include the whole piece right there in the email itself. A marketing team skilled in graphic design can also turn the price comparison charts mentioned in step three into colorful infographics that can be used in emails, blog posts and social media, which brings us to…
5. Social Media & Pay-Per-Click: As the days tick down until your next budget or price protection season begins, social media and pay-per-click ads offer an easy and affordable way to give your programs that important final push. These platforms might have character limits, but you don't need many words to say, "Only three days left!" Plus, those same social media posts used in your newsletter and blog are perfect for sharing and boosting on Facebook, or retweeting and pinning on Twitter. As always, when dealing with online advertising, you should work with an AdWords-certified Google Partner who knows how to get you the best ROI on your PPC campaign.
PriMedia combines the PricePoint real-time enrollment system with 25 years of energy-marketing expertise to deliver our clients the industry's stickiest and most successful contract programs. For a free demo, give us a call at 800-796-3342 or visit GetPricePoint.com.