Email Marketing Musts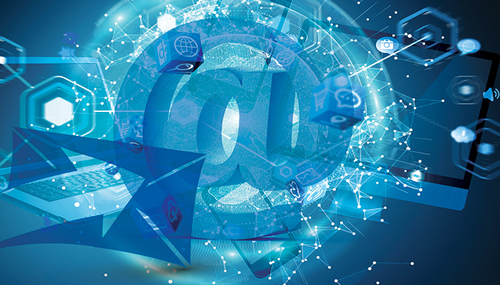 Keys to increase sales, reduce customer turnover and build better B2C relationships
By Richard Rutigliano, PriMedia, Inc.
How's your inbox? As I write this, mine's crowded with around a hundred new, unread emails, about a dozen of which are relevant. Even with spam filters on, the aggregate of hours spent deleting unwanted or extraneous emails boggles the mind. On the other hand, I often find something valuable, business related or simply interesting, even from senders with whom I have only a glancing relationship.
By now, most energy marketers recognize the internet and email as must-have mainstays of business-to-consumer communications. Even better, these marketers acknowledge that websites ought to be regularly updated so as to stay current, adding interactive portals, new capabilities and other features that enhance the customer experience. Unfortunately, that mindset does not always extend to their email communications.
This thinking absolutely needs to change. Our experience shows that an engaging email communications strategy can increase sales and reduce customer turnover. With this in mind, here are five email marketing musts for better B2C relationships.
Plan, Don't Spam
Content is key to the difference between a welcomed, opened email message and spam. Your customers, business associates and sales leads have connected with you because they see you as an authority in your field. They want to know more – about sales promotions, new products, industry advancements, and even, in some cases, employee news (who earned an industry award, welcomed a new grandchild, or got engaged, for example).
At the same time, they do not want to receive multiple messages from you each day, nor do they want poorly designed, confusing or mistake-filled emails. And, no matter how fervent your feelings, please leave religious and political content out of your business emails! Rather than changing minds, you will find your contacts quickly "unsubscribing" from your list.
So first you plan. Think about what your customers want and when they need to act, and come up with a content strategy that answers those wants and needs. The average homeowner may not be thinking about commodity futures and fuel prices in May or June, but the energy retailer knows that they should be doing just that, and so promotes price protection programs for the upcoming season. When you consider what your email recipient will be looking for at different times of the year and predict their needs, you have the start of your communications plan.
While developing a strategy around the customers' needs, however, you can't disregard your business needs. It's a sound strategy to make a list of all the sales categories you'd like to see grow in the coming months. Next, compare that list to the customer-focused plan. Which of your sales goals fit directly with the customers' needs? (Probably many.) Then look at which goals you want to reach and when, and see how those need to be presented to be most attractive to the reader. Sort through the permutations to develop a few potential promotional schedules, and then run those by your sales and marketing team.
You may find yourself planning to send out one marketing email a month … or one a week … or only one each quarter. Will your email consist of a single message or have several items, newsletter-style. Who will write and design them, upload and manage your email lists, and then distribute and track them for you?
Once you've established a plan of attack, be flexible – you may find that sometimes your scheduled, planned messages need to be re-scheduled and re-planned. Be realistic, as well, with regard to open, click-through and conversion rates. Like any successful marketing campaign, it may take time and testing to reach full speed, but patient planning pays off in your bottom line.
Incentivize & Inform
While it's true that customers don't want to feel pressured into a sale, it's also true that people who subscribe to company emails expect to receive special offers, coupons, and other promotions from that company. Otherwise, they wouldn't have signed up!
This expectation can be somewhat liberating for the energy marketer. We can start with the offer and build from there, supporting the sale with valuable information on the benefits of the product or service being promoted. In this way we give customers many reasons to say "yes" to the offer. Aim to reinforce the individual customer's purchasing rationale in your email. Use objective facts, stats, news and expert advice to tell your curious customer, "Yes, you were right to be interested in this offer. Here's why, and here's what you should do next."
This format of "Incentivize and Inform" is necessary in digital marketing, even if it reverses traditional thinking. In email marketing we have mere fractions of a second to convince the recipient to open the email, and then another few seconds to convince them to keep reading. The offer will hook them, and then the rest of the message closes the sale. Remember, the online customers who signed up for company emails want your discounts, so give them what they want!
When prospecting with emails, you will want to use a targeted list from a reputable source. These lists let you filter your contacts by age, location, household income – even hobbies and interests – so you can find the customers who are looking for you. Prospecting emails, like cold calling, may have lower open and click-through rates than emails going to subscribers, but with the right offer and right information, can open up a new channel for sales leads.
Homeowners are always going to look to their energy marketers for home comfort advice, and we have positioned the industry to be their valued, trusted partners. Your advice on equipment upgrades, tank replacements, Bioheat® fuel, and environmental responsibility may be priceless, but customers think as much with their wallets as with their heads. So, while you should absolutely share informative content, sweeten the messaging with value-added offers!
Subject Matters
I keep returning to this point because it's so vitally important to an understanding of email marketing: email inboxes are generally filled with dozens of messages competing for your customers' attention.
To make your emails stand out, you need a subject line that demands an immediate click. This might tempt you to overstate your offer, or otherwise trick subscribers into opening your emails, but "click bait" subject lines are never a good idea, for many reasons. First: if you use subject lines that inflate an offer or contradict the message, you will quickly see customers reporting you to their email provider and unsubscribing to future emails.
Second: spam filters capture and hide messages with subject lines containing specific words and phrases common to scams and spam mail. Third: email platforms will blacklist companies that are frequently reported for spam, so none of your future emails will be delivered by that provider.
Bottom line – a bad subject line can ruin even the best written email promotion. A campaign with a number of bad subject lines can cast a shadow for years.
A strong subject line is straightforward and to the point but not too pushy. It can contain a touch of humor or play on words, but isn't cloyingly cute. It should introduce, or even spell out the offer, but not trigger spam filters.
Indeed, it can be quite difficult to craft the perfect subject line that both commands your subscribers' attention and respects their intelligence. An experienced digital marketing team specializing in energy-industry-specific B2C communications can hone both your message and your subject line.
Domain Differentials
Scan the addresses on your email list and you'll likely find a wide variety of domains. Gmail, Outlook, iCloud, Yahoo and AOL are all probably well represented, along with a number of custom domains and a few you don't recognize at all. All of these email providers offer essentially the same services, but there are notable differences between them.
It is the email marketer's duty to know the ins and outs of each domain and webmail service. These providers all include some kind of built-in spam filter, but there are subtle differences in what each lets through. If you are unfamiliar with the differences, the special discount hitting all your Gmail subscribers might never make it to your AOL subscribers. Then there's formatting. An email that looks great in iCloud but odd in Outlook will distract a sizable portion of subscribers.
As you're going to be sending numerous emails throughout the year, it makes sense to streamline the process by creating a template for your messages. This will keep the content and images consistent across the various email platforms. The template also quickly identifies the email as coming from your company, reinforces your brand identity, and burnishes your company's reputation for smart, tech-savvy professionalism.
Many third-party email distribution platforms have do-it-yourself templates, requiring you to adjust fonts, upload images, create and input text, and then test your email (assuming you have access to test addresses at a number of different platforms). Full service programs, like PriMedia's mailZOOM!, manage these technical issues as well as the copy and design for you.
Delivering the Goods
Remember the good old days when you and your mailman knew each other on a first-name basis and exchanged pleasantries whenever you ran into one another? That degree of familiarity seems to be yet another casualty of the internet age. Have you ever actually spoken to a Yahoo employee about your email? How would you even know if your up-the-block neighbor provided tech support for Gmail users?
Platforms such as MailChimp or Constant Contact are promoted as user-friendly for the budding email marketer, but still require a lot of your time. And while their analytics and possibly their help desk (if you can find them) may be able to troubleshoot campaigns that aren't working for technical reasons, it is unlikely that they'd be able to troubleshoot campaigns that aren't working for reasons specific to a niche industry like ours.
PriMedia developed mailZOOM! to bring old-fashioned personal service to the digital world of email communications. With mailZOOM! we have taken email marketing off your desk, because really, there was plenty on there already. Our expertise with the energy industry assures you that when we develop your content and distribution schedules, our recommendations match closely with your goals; and when we create your emails, the messaging reflects your company's positioning and tone. mailZOOM! works for companies sending out two emails a year or those sending fifty-two, offering discounted rates at all levels.
Whether you develop and manage your own emails or work with a third party like PriMedia, keep these points in mind to create an ongoing content marketing campaign that strengthens your relationships and helps you meet your sales goals. PriMedia has been providing marketing and communications solutions to the energy industry for more than 25 years. Call for a no-obligation consultation to see how we can develop, plan and execute an email campaign for you.
PriMedia developed its mailZOOM! email platform specifically to help energy marketers build better B2C relationships, increase sales and reduce customer turnover. To find out more, go to getmailzoom.com or give me a call at 1-800-796-3342.